Midād: The Public and Intimate Lives of Arabic Calligraphy
12 May—12 October 20

Dar el-Nimer for Arts and Culture, Beirut, Lebanon


Curated by Rachel Dedman
Catalogue and research by Alain George



Midād was the inaugural exhibition of the El-Nimer Collection. The show presented over 75 calligraphic objects from the eighth to the twentieth centuries, alongside new commissions from contemporary artists Marwan Rechmaoui, Mounira al-Solh, Roy Samaha, Jana Traboulsi and Raed Yassin.

The exhibition investigated the ways in which Arabic calligraphy has throughout history mirrored notions of the public and private, the political and personal, the performative and poetic, as well as the literary environments of its time.

Unbound to chronology or geography, Midād explored Arabic script's development, transformation and diverse application over time and across the world. Beyond the texts they contain, manuscripts, panels, ceramics, textiles and tools are objects that have been redefined by a process of circulation in different social, geographic and cultural contexts of history.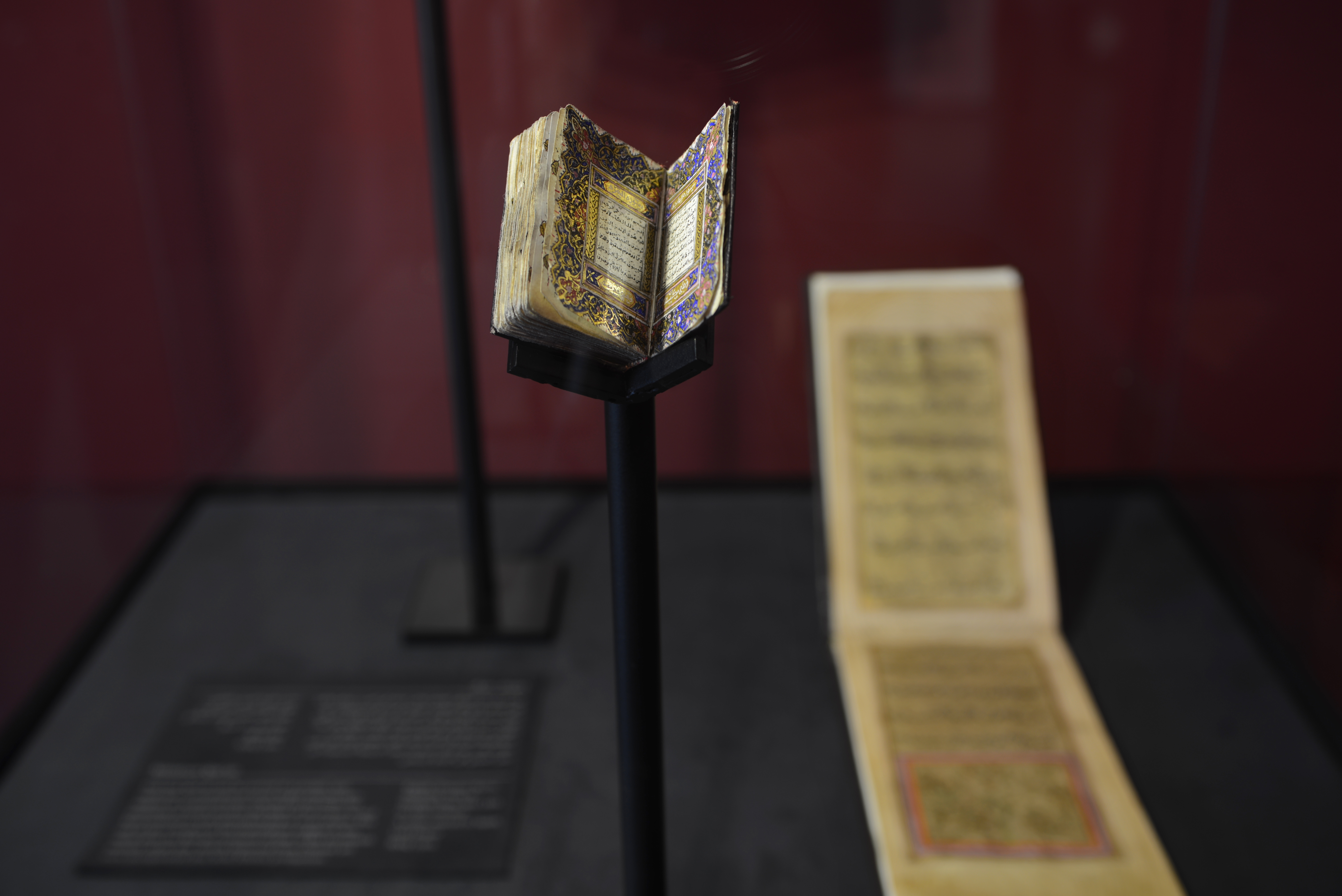 Contemporary Commissions